For years we have been promoting education as the silver bullet for a gender equal society, where women have access to livelihoods, there is a drop in child marriage, and a better educated next generation of women. However, as the girls and women become more autonomous, there is often a rise in domestic violence as men and the community find it difficult to accept the disruption to their social norms. Gender transformative approaches looks at ways to include the boys and girls in the transformation of the gender power balances, often liberating boys and men from the stereotypes of masculinity, society imposes on them, which allows for more balanced and happier relationships.
On 3 June 2021 at 12.30 CET, on Zoom,  Giving Women has brought together an expert panel of speakers who will discuss and demonstrate why it is important to include gender transformative approaches in programmes that are focusing on gender equality and what these approaches look like.
Caterina Meier-Pfister, Head programme partnerships at Save the Children will moderate a conversation between:
BIOS
Christina Furtado, Executive Director, Equal Community Foundation
Christina has been associated with Equal Community Foundation since 2015. She is passionate about ECF's mission to raise 'Every Boy in India to be Gender Equitable' and is currently focused on leading ECF's efforts to scale the approach of engaging boys in gender–transformative programmes across India.
Equal Community Foundation was established by Will Muir and Rujuta Teredesai in 2009 and has been implementing its flagship gender–transformative programme for boys, Action for Equality, in Pune, Maharashtra for the last 10 years. ECF has also built the capacity of over 50 organisations across India to implement similar programmes for boys, most recently having served as the technical capacity building partner for ICRW on their Gender Equality Movement in Schools programme in Rajasthan and UNESCO-India on their 'Transforming Men-talities' programme for CBSE school networks in India.
Elizabeth Kiewisch is the Head of Programmes for Plan International Switzerland, leading a portfolio of projects to advance children's rights and equality for girls. Before joining Plan Switzerland, Elizabeth Kiewisch worked at UNICEF where she supported the development and operationalisation of a global action plan to promote girls' rights and gender equality. She has experience in managing development projects in multiple countries with a focus on women's empowerment, agriculture and food security. Elizabeth Kiewisch has an MS in International Development.

Rebeca Revenga is a passionate, international programme manager and researcher, Rebeca has over 18 years' experience translating women's, children's and adolescents' mental health and rights issues into innovative programs and measurable impact, with a strong focus on global health and gender equality. Strength in translating research into action, as well as strong participatory and qualitative research, monitoring and evaluating strategies. She has extensive experience in building sustainable programmes that meet public policy standards for a long-term local, national, and international execution. She has specialised on gender equality, gender-based violence and gender transformative approach, crucial topics on this webinar.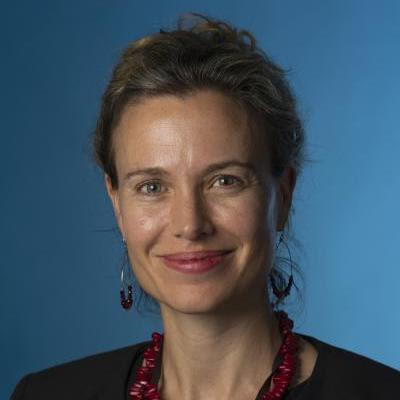 Lauren Rumble, PhD has been working as a child and women's rights advocate with the United Nations and other organisations for the past 15 years. She is passionate about using evidence to influence policy and leverage greater investments for women and girls, including to end poverty and violence. An experienced feminist leader of people, she enjoys the challenge of creating lasting solutions across teams to translate powerful ideas into practical action.

Caterina Meier-Pfister, Head Programme Partnerships at Save The Children Switzerland and Giving Women member. After her law degree, she started her career in the private sector. The last 20 years, however, Caterina has worked in several non profit organisations such as the Max Havelaar Foundation, as Head of Communications or the Swiss National Committee for UN Women, as Director. Caterina joined Save the Children in Zurich in 2018.